The EU PVSEC consists of different elements that complement each other to cover the whole spectrum PV has to offer.

It is a meeting point for PV experts worldwide, offering a programme that provides an overview and insights beyond one's own field and ensures that topics that yield an interface between sectors and fields can be addressed explicitly.

As the "new king of electricity" solar power has a key role to play in the energy transition and the EU PVSEC is THE place to discuss the photovoltaic (r)evolution.
- educational format -
In 2023, the PV Academy will be held in the Faculty of Sciences of the University of Lisbon, Campo Grande 016, 1749-016 Lisboa, Portugal, Room 6.1.36 (Building C6).
Sessions:
Perovskite Solar Cells from R&D to Industrial Manufacturing
Characterization of Silicon Solar Cells and Modules
Sustainability and Circular Economy for PV
Find more information about the PV Academy in general and the official Programme Outline at www.pv-academy.com.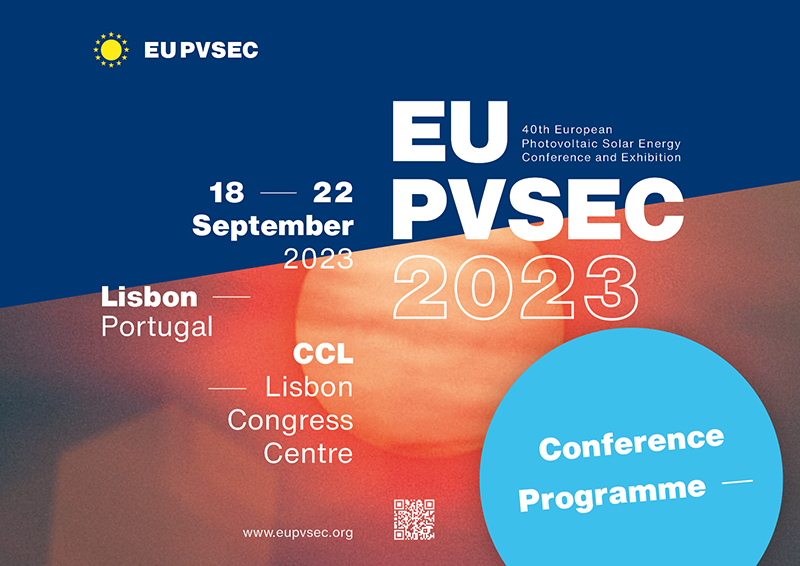 - plenary, oral and visual presentations from 5 main topics -
The Programme Outline of the Week, as well as the detailed Conference Programme, is available!
Parallel Events
- deep insight into specific topics along the most recent PV technology -
More information will follow soon.
Industry Summit
- Highlight the importance of the PV industry -
More information will follow soon.
Networking
- Enlarge your network – be part of the wide PV community! -
More information will follow soon.
You have further questions?
Talk to us and get all information you need.

This email address is being protected from spambots. You need JavaScript enabled to view it.