PARALLEL EVENTS
Dates: 18 - 21 September 2023
Hours: Monday 13:30 - 18:30, Tuesday - Thursday 08:30 - 18:30
---
The Parallel Events address an audience of global decision makers from research, finance and politics. The events cover a distinct selection of the most recent PV technology, PV application and market trends.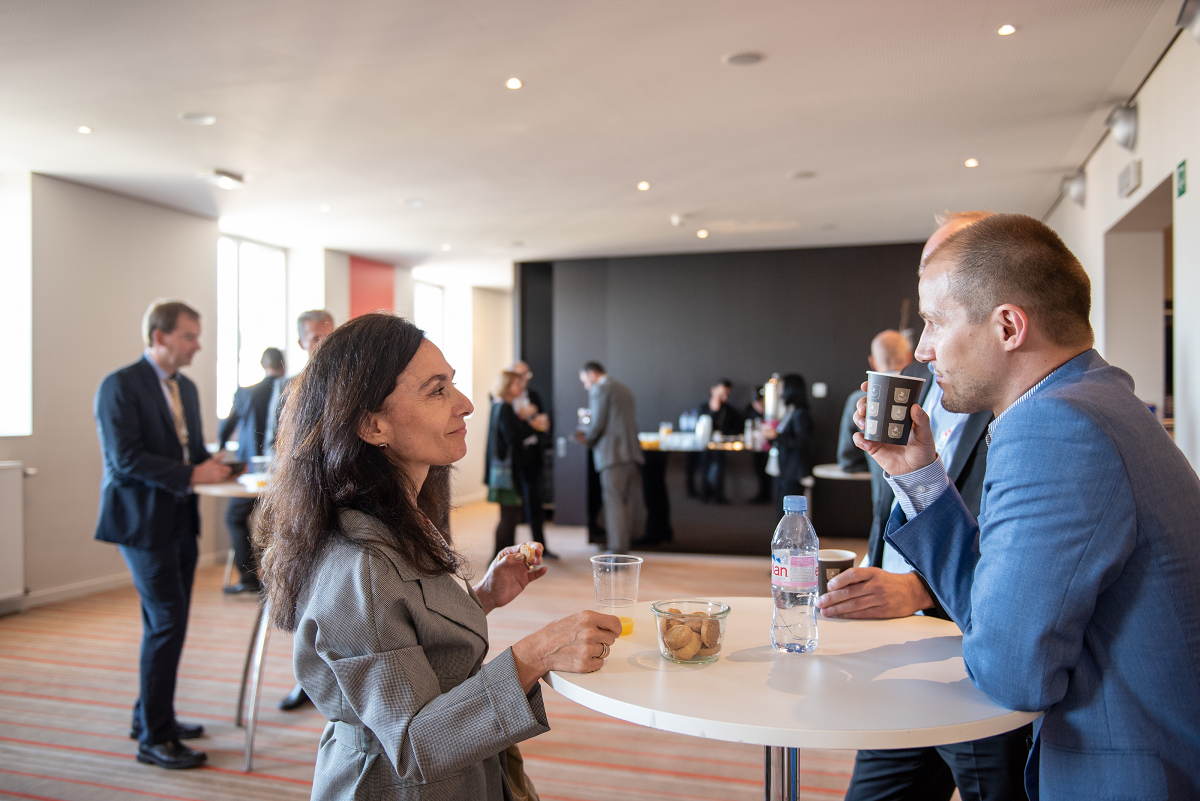 The different types of Parallel Events include presentations, workshops, panel discussions and breakout sessions, bringing more lively aspects to the comprehensive EU PVSEC programme and giving the participant the chance to delve even deeper into a specific topic.
All registered conference participants are welcome to attend the Parallel Events of the EU PVSEC 2023.
Overview on Parallel Events
Are you curious about what else is happening at the 40th EU PVSEC besides the numerous scientific conference sessions? Check out the Parallel Events list below. The weekly outline, as well as short decsriptions are available, and the detailed programmes will follow in due time.
Shaping a European Solar Power House - Solar Market Growth and Solar Manufacturing
- SolarPower Europe -
Recycling is Getting Ready for PV - Latest News from PHOTORAMA and EPRI
- PHOTORAMA and EPRI -
100% Renewable Energies
- HI ERN - Helmholtz-Institut Erlangen-Nürnberg für Erneuerbare Energien -
Will Grid Constraints Impact Market Deployment of PV around the World?
- IEA PVPS Task 1 -
Optimizing PV Production in Desert Environments
- QEERI -
Reliable and Friendly Integration of Next-Generation PV plants in EU Grids
- SERENDI-PV, TRUST-PV AND ETIP-PV -
Advancing Environmentally Positive PV Systems
- IEA PVPS Task 12 -
Cross-Climate PV Performance and Reliability: Why Global Data Are Critical to a Reliable Solar Future
- Sandia National Labs, Fraunhofer CSP, Hochschule Anhalt, Hi-ERN -
System Design of Partial Shaded PV Generators Operated by Optimized Power Electronics
- IEA PVPS Task 13 -
Data, AI, IoT: Opportunities and Challenges for PV Innovation
- ETIP PV -
You have further questions?
Talk to us and get all information you need.
Anna Schöning
+49-89 720 12 773 | This email address is being protected from spambots. You need JavaScript enabled to view it.