Together towards a carbon-neutral event
SUSTAINABILITY AT THE EU PVSEC
---
Sustainable events and conferences are increasingly important topics. The EU PVSEC organisers are aware of their responsibility and do their share to support the sustainability of this event. Therefore, all CO2 emissions caused by the organiser of the EU PVSEC (such as team travel, accommodation, venue and more) are monitored, counted and will be offset by the organiser to make EU PVSEC 2023 a more sustainable event.
But - everyone can make their contribution to climate protection, including you as an EU PVSEC participant. That is why we offer you the opportunity to offset your own CO₂ footprint with us quickly and easily. By purchasing the Green Ticket, a compensation premium for the average CO₂ consumption of our participants, you will be making a significant contribution to promoting climate protection projects. This offset premium of 12 euros will be invested in two high-quality carbon offset projects curated by our partner Myclimate, that meet the highest standards (Gold Standard, Plan Vivo) and, in addition to reducing greenhouse gases, demonstrably make a positive contribution to sustainable development.
In short, the EU PVSEC puts a lot of effort into minimising its carbon footprint and will offset all emissions caused by the organisation of the event and its staff. These actions include:
Emission compensation for:
Venue
Energy & Waste management
Accommodation for the organiser
Mobility for the organiser
Material
Transport
Catering for participants & organiser
Further actions:
Green ticket
Less printed material
Recyclable cutlery and food packaging
Less plastic                                         
Reusable sponsoring items
Focus on regionally sourced ingredients
Donation of leftover food to Refood
Join us and contribute your part towards a carbon neutral event. Take responsibility for your own carbon footprint and offset your emissions. You can do so yourself or by purchasing the EU PVSEC Green Ticket. Participants who purchase the Green Ticket will receive high visibility as a green visitor through a special green badge, indicating their contribution to the sustainable cause.

Why choose the Green Ticket?
Emission-neutral event visit through fixed-rate compensation of your CO₂ consumption
Support for sustainable, renowned climate protection projects
No additional effort compared to regular ticket purchase
High visibility as a green visitor through your Green Badge
The total net-amount of all Green Tickets, together with the contribution of the organiser, will be passed on directly to the following two carbon capture projects that meet the highest standards (Gold Standard, Plan Vivo):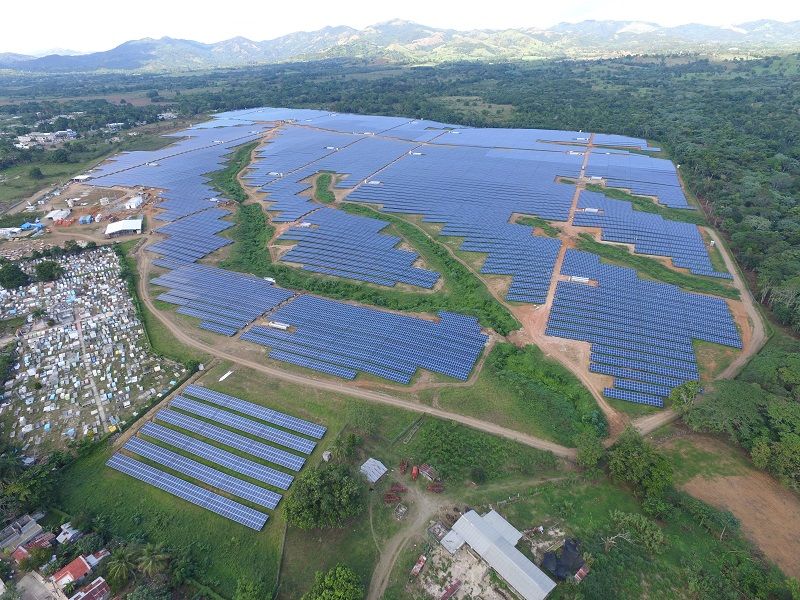 Solar Power Plant Replaces Fossil Energy in the Dominican Republic
Installing the largest solar power plant in the Caribbean the project is an alternative to the fossil driven electricity fuel mix by sun power and furthermore creates local employment, a visitor centre and a fund for social and ecological activities.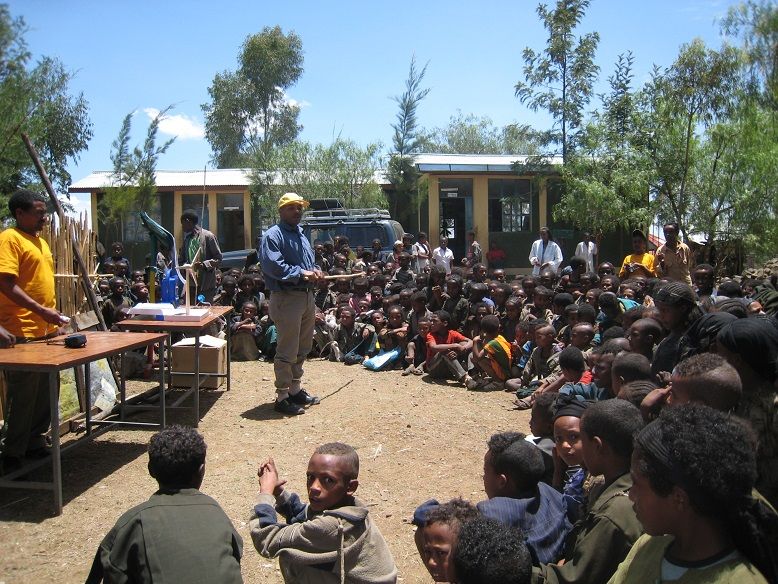 Solar Panels for Education and Quality of Life in Ethiopia and Kenya
The installation of photovoltaic cells on the roofs of Ethiopian and Kenyan houses for electricity production gives families access to lighting and improves the livelihoods of people living in the rural regions of Ethiopia and Kenya. The use of solar lighting instead of kerosene lamps has positive effects on people's health and leads to reductions of greenhouse gas emissions.
Do you want to contribute even more?
Become a Sustainability Sponsor…
…and support us in making the event climate neutral!
Your contribution goes directly to our two climate protection projects and helps offset the carbon footprint caused by EU PVSEC participants*. As a sustainability sponsor, you will receive an announcement in the newsletter and your logo will be displayed on a roll-up at the entrance and on the EU PVSEC website.
*a fee of 500,- will be deducted for administration service and promotion of sustainability sponsors

Tips for Participants
Offset your emission yourself or purchase the Green Ticket
Travel to Lisbon using sustainable options if possible (train)
Use the virtual programme instead of the print version
Explore Lisbon by foot or by using public transport
Be aware of waste separation
Use the shared transport options provided by the organiser to access side activities
Use the reusable coffee cups provided by the organiser
Tips for Exhibitors
Choose recyclable material for your stand design
Carbon offset your flights
Reduce printed materials or use recyclable paper
Partner myclimate
As an international climate protection organisation with Swiss roots, myclimate and its scientific experts offer individual industry solutions and climate strategy consulting for business clients. Its customers include large, medium-sized and small companies, public administrations, non-profit organisations, event organisers and private individuals. Via its partner organisations, myclimate is represented in other countries such as Germany, Austria, Sweden or Norway.