PARALLEL EVENTS PROGRAMME
---
Tuesday 19 September 2023 | 10:30 - 12:00
Recycling is Getting Ready for PV - Latest News from PHOTORAMA and EPRI
- PHOTORAMA and EPRI -
Considering the massive deployment of solar energy in the coming decades, PV waste will become a major issue if there is no robust solution for recycling. Initiatives are ongoing in innovating End-of-Life (EoL) Management of PV Panels towards high-value recycling with a long-term goal of establishing a circular economy.
PHOTORAMA ("PHOtovoltaic waste management – advanced Technologies for recOvery & recycling of secondary RAw MAterials from end-of-life modules") is an H2020 Innovation Action developing new technologies and policy insights for high value recycling of PV panels. PHOTORAMA will construct a full management-Pilot Line including all needed interrelated successive steps: Auto disassembly, smart layer-separation and innovative recovery of metals from solar cells (Si, Ag, In, Ga). To close the loop, PV EoL components will be recovered and recycled as raw material feedstock to build new components for PV panels or other high-tech products.
The parallel session will be a deep dive into technological innovations developed in PHOTORAMA (EU) and EPRI (USA) projects along the entire high-value recycling process, their contribution to a sustainable energy transition, and accompanying policy implications in developing a circular model in the PV value chain. The session will feature:
The cutting-edge research and very first results of PHOTORAMA on various technologies for high-value recycling of crystalline-Silicon (c-Si) and thin films CI(G)S EoL modules including delamination and metal recovery processes.
Results from a recent LCI of new recycling technologies released this year (Advances in Photovoltaic Module Recycling: Life Cycle Inventory Assessment for Six Recycling Facilities. EPRI, Palo Alto, CA: 2023. 3002025345)
Presentation and discussion on policy implications for developing high value recycling.
Detailed Programme
Speakers
Dr. Claire Agraffeil
Project Manager & Coordinator of PHOTORAMA at French Alternative Energies and Atomic Energy Commission, CEA


Dr. Wolfram Palitzsch
CEO & Founder at LuxChemTech


Dr. Karsten Wambach
Deputy Managing Director at bifa Umweltinstitut GmbH


Dr. Goril Jahrsengene
Research Scientist at SINTEF Industry


Dr. Charly Lemoine
Research Scientist at French Alternative Energies and Atomic Energy Commission, CEA


Aitor Apraiz Arenaza
R&D Engineer at Mondragon Assembly
Who will organize this workshop?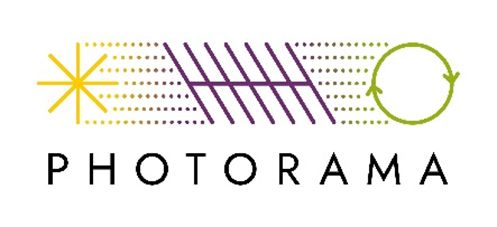 You have further questions?
Talk to us and get all information you need.

This email address is being protected from spambots. You need JavaScript enabled to view it.