AUTHORS'
WORKSTATION
...contains all information for authors and co-authors
---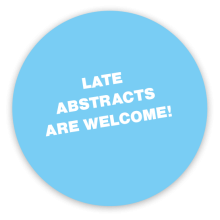 It also offers a variety of broader insights into the current developments in the sector, acknowledging that PV integration needs to be approached from all dimensions – scientific, technical, economic, political, business, and also social- and educational aspects.

The Programme is structured in plenary, oral and visual presentations and is divided into topics. These cover the entire range of PV research, technologies and applications with a special emphasis on the latest scientific, technological and market-related trends.
Call for Papers EU PVSEC 2023
Late abstracts are welcome!
Message from the Technical Programme Chair
Conference Topics
Contributions are welcome on all aspects of photovoltaics. The Conference is structured along 5 main topics.
Late Abstract Submission Guidelines
This page contains the guidelines for the submission of your late abstract for the EU PVSEC Conference.
Conference Proceedings
All submitted papers of plenary, oral and visual presentations will be published online on the EU PVSEC 2023 Proceedings website. The proceedings are indexed by INSPEC (IET).
Citability of Papers
Papers in the conference proceedings are coded by a digital identifier (DOI code). This guarantees an unequivocal and permanent identification and citability.
Scientific Journal Publication of Papers
The authors of a number of abstracts will be invited to submit these as papers for peer review and publication in a journal. Interested authors may request that their abstract be considered for this process when submitting by 3 February 2023 - deadline extended to 10 February 2023.
For any questions concerning abstract submission please contact:
EU PVSEC Programme Secretariat

Anna Schöning
Alexandra Michaelsen
Lisa Grosshans
+49-89 720 12 735

This email address is being protected from spambots. You need JavaScript enabled to view it.