Early Bird Registration Open
We are pleased to announce that the registration for the EU PVSEC 2023 is officially open.

Benefit from a variety of ticket options such as the One-Day tickets and Two-Day tickets, student or group specials, and take advantage of our reduced Early Bird offer until 30 June 2023.

What to expect from the 40th edition of the EU PVSEC?
A scientific Conference with more than 900 plenary, oral, visual presentations and panel discussions.
A great number of Parallel Events, offering in-depth insight into specific PV topics
A business-to-business Exhibition, connecting you to high-profile industry players
A lively Industry Summit, addressing the market's most pressing issues
Exciting Online Features: You will not miss a thing from the vast programme. All conference sessions and parallel events will be recorded and made available for delegates. Posters will be visible as well in the online platform and online networking will be available.
On-site Social Events, Networking Opportunities and much more…
Get your ticket now and meet the global PV community in person from 18 - 22 September 2023 in Lisbon, Portugal!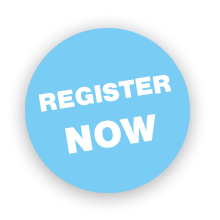 Detailed Conference Programme Available
It is with great pleasure that we present the
full conference programme
for the anniversary edition of the EU PVSEC. Please take a look at the message from
EU PVSEC Technical Programme Chair Dr. Robert Kenny.
"Dear PV and Energy professional,

I am pleased to announce the full scientific programme of the European Photovoltaic Solar Energy Conference (EU PVSEC), which will be hosted this year in Lisbon in the week of 18-22 September 2023. Our exciting programme is arranged in five topical themes, covering topics ranging from silicon cells, thin films (also including perovskites and tandems) and new concepts; modules (covering design, manufacturing, reliability and performance aspects); PV systems engineering (covering both design and O&M) and applications (including BIPV, agri-PV, floating PV). The PV in the Energy Transition topic covers the wide range of multidisciplinary efforts required to ensure the rapid deployment of PV technologies on a massive and global scale as a key element of the ecological transition (encompassing areas such as energy system integration, finance, scenarios and policy, and societal challenges).

Earlier this year the Synthesis Report of the IPCC 6th Assessment Report was made publicly available. It was sobering read and I do not think it is necessary to repeat its warnings here. A key extract is "…pathways that limit warming to 1.5°C with no or limited overshoot, and those that limit warming to 2°C, involve rapid and deep and, in most cases, immediate greenhouse gas emissions reductions in all sectors this decade.

The good news is that despite the dangers, the report also emphasizes that solutions are available if deployed in time."

Dr. Robert Kenny
EU PVSEC Technical Programme Chair

PV Academy Tickets Available
Don't forget to register for the PV Academy, which will take place in the framework of the EU PVSEC on Sunday, 17 September 2023.

The registration includes the on-site participation for the day or the session(s) you choose as well as access to the recording of the session(s) and presentation material online!

Get inspired and refresh your knowledge with the following sessions:
Perovskite Solar Cells from R&D to Industrial Manufacturing
Characterization of Silicon Solar Cells and Modules
Sustainability and Circular Economy for PV
Coffee breaks and snacks are included in the fee.
Find more information and get your ticket here:
www.pv-academy.com

Collaboration with TAP Air Portugal
Are you already planning your trip to Lisbon? We have good news for you!

As the organiser of EU PVSEC, we enjoy a special collaboration with TAP Air Portugal, Portugal's leading flag carrier. This allows us to offer you a 10% discount on flights to Lisbon.

PV Jobs Group
Does your company have open positions in the field of PV or are you looking for new challenges yourself? Don't forget to join the LinkedIn Group
Jobs in the PV sector
to learn about or share new job opportunities for fellow PV professionals!
The group lives through your participation and networking! Let's foster exchange and mutual support!

Exhibition Expansion
Would you like to be part of a thriving exhibition where PV professionals from science and industry meet, exchange and make new business connections?
We have good news for you!

Although the exhibition space is almost sold out, we secured additional space in the venue and can now announce that the EU PVSEC exhibition is being expanded!
This means you still have the chance to book your stand in the growing B2B exhibition!

All booth sizes are available again and we are happy to assist you in finding your perfect option!

Take a look at the Exhibition plan and book your stand with us today!


Popular Sponsorship Items still available
Showcase your services and promote your brand to international PV professionals by becoming a sponsor of the EU PVSEC. You can choose between ready-made packages or individual items.

Some of the most popular items are still up for grabs!

| | | | |
| --- | --- | --- | --- |
| Water Bottle | Exhibition Forum | Student Awards | Sustainability Sponsor |

We thank our Sponsors

WAVELABS Solar Metrology Systems

WAVELABS Solar Metrology Systems GmbH is a global leader for LED solar simulators. Major PV manufacturers, influential research institutoins, and universities around the globe trust their production and research to innovative metrology systems from WAVELABS for analyzing solar cells and modules. More than 800 products located in more than 30 countries help to drive quality, efficiency and cost reduction of solar electricity every day.

| | | |
| --- | --- | --- |
| Platinum | | |

| | | |
| --- | --- | --- |
| Gold | | |

| | | |
| --- | --- | --- |
| Silver | | |

| | | |
| --- | --- | --- |
| Break Video Sponsor | | |

Partner News
Le Journal du Photovoltaique
All about PV in France in Le Journal du Photovoltaique. 4+1 issues per year - The complete atlas of large PV plants included! Le Journal du Photovoltaique is published by Observ'ER and has become a point of reference in France and Europe for decision-makers, manufacturers, journalists, research bodies, as well as environmental associations thanks to its activities and track record.

ODTÜ-GÜNAM Researchers' Article introduced by PV Magazine

A research article focused on efficient and stable 3D/2D perovskite solar cells and co-authored by ODTÜ-GÜNAM researchers has been published in the open access journal with high impact factor, Cell Reports Physical Science.

The publication is also introduced by PV Magazine:

https://t.ly/pf3F

Since the publication of its first magazine in 2008, pv magazine has expanded its global network and reach, to become the number one knowledge platform in the solar industry. The digital media portfolio from pv magazine complements its print publications, with a dynamic and fast-growing suite of regional news platforms, e-newsletters and popular events.

More information

APSRC Conference Abstracts Open

APVI has opened the call for abstract submissions for the 2023 Asia Pacific Solar Research Conference that will be held in Melbourne, Australia from December 5 to 7. For more details and abstract submission guidelines, see the conference website at

https://apvi.org.au/solar-research-conference/

.

Technical Programme
coordinated by:


European Commission -
Joint Research Centre
May 25, 2023
WIP Wirtschaft und Infrastruktur GmbH & Co Planungs-KG · WIP Renewable Energies
Sylvensteinstr. 2, 81369 München, Deutschland · Registergericht München HRA 46696
Haftende Gesellschaft Wirtschaft und Infrastruktur GmbH · Registergericht München HRB 7828
© 2023
WIP Renewable Energies
|
Disclaimer
|
GDPR
|
Unsubscribe from newsletter