The Programme is structured in plenary, oral and visual presentations and is divided into topics. It includes as well round tables which aim is to serve as exchange sessions promoting the active discussion among key panellists and with the audience on hot topics on particular themes.

Final Student Awards candidates will be notified very soon, and their presentations highlighted in the programme. Stay tunned!
Message from the Technical Chair
---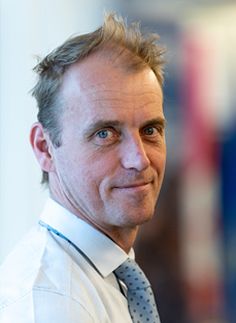 Robert Kenny
Technical Programme Chair

European Commission -
Joint Research Centre, Italy
"Dear PV and Energy professional,
I am pleased to announce the full scientific programme of the European Photovoltaic Solar Energy Conference (EU PVSEC), which will be hosted this year in Lisbon in the week of 18-22 September 2023. Our exciting programme is arranged in five topical themes, covering topics ranging from silicon cells, thin films (also including perovskites and tandems) and new concepts; modules (covering design, manufacturing, reliability and performance aspects); PV systems engineering (covering both design and O&M) and applications (including BIPV, agri-PV, floating PV). The PV in the Energy Transition topic covers the wide range of multidisciplinary efforts required to ensure the rapid deployment of PV technologies on a massive and global scale as a key element of the ecological transition (encompassing areas such as energy system integration, finance, scenarios and policy, and societal challenges)."

EU PVSEC reaches its own landmark this year – this is the 40th edition of this highly successful and influential conference! Come and join us celebrate, and I look forward to meeting you all in person in Lisbon this September.
Detailed Conference Programme
Outline of the Conference week
Topics
TOPIC 1:
Silicon Materials and Cells
TOPIC 2:
Thin Films and New Concepts
TOPIC 3:
Photovoltaic Modules and BoS Components
TOPIC 4:
PV Systems Engineering, Integrated/Applied PV
TOPIC 5:
PV in the Energy Transition
You have further questions?
Talk to us and get all information you need.

This email address is being protected from spambots. You need JavaScript enabled to view it.