Sneak Peek: Friday Plenary
"Welcome to our last preview of the Plenary Session of the 2023 EUPVSEC in Lisbon.

On Friday, 22nd September, the Conference will conclude with its last plenary session 5EP.1, titled Enabling Multi Terawatt PV Deployment: Technical and Social Dimensions. This plenary reflects the contribution of Photovoltaic technology to the global energy supply, which is steadily rising together with Wind Energy towards a significant share of emission free electricity supply.

But before going in the details of the Friday presentations, we provide as an addendum the titles of two plenary presentations on Wednesday, 20th September, which haven't been mentioned in the last preview.

One (CP.1.4) starts at 8:30 and is titled Raising the Limits to PV Penetration: Why We Need Battery Swapping for the Future Energy and Transport Systems. The University of Lisbon will present solutions to issues of a large PV rollout, and the time it takes for re-charging batteries.

The second one, CP.3.4 Opportunities for thin-film PV in the next decade in Europe will be at 10:30 and is presented by the largest producer of thin-film modules (First Solar). Will there be opportunities for materials beyond CdTe? We are all curious about the role the presenter will foresee for other thin-film technologies like Perovskites or organic materials.
Coming now back to the last plenary session of the conference, starting Friday at 10:30. For its first presentation we are looking forward to…"

Heinz Ossenbrink
Former European Commission Joint Research Centre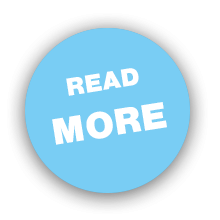 Networking Opportunities at the EU PVSEC 2023
The event offers an array of exciting networking opportunities for participants:
Welcome Reception: Kicking off the event is a warm Welcome Reception on Monday evening, providing a relaxed setting to connect with fellow experts and forge new collaborations.

Conference Dinner: The highlight of networking continues with the highly anticipated Conference Dinner on Wednesday, where participants can enjoy a delightful evening while discussing key trends and developments in the photovoltaic field. Tickets for this event are still available but be quick as they sell out fast.

Coffee Breaks and Networking Lunches: Moreover, throughout the conference, Coffee Breaks and Networking Lunches present ideal chances for spontaneous interactions and deeper discussions with fellow experts.
Don't miss the chance to maximise your networking potential and join us at the
EU PVSEC 2023!

Support Sustainability and Add the Green Ticket
The Green Ticket initiative marks a significant milestone in our commitment to sustainability. Introduced for the very first time this year, it is an important step towards a greener event.
However, there is still room for growth as we strive to encourage more attendees to participate in a greener and more environmentally responsible conference experience.
Together, we can make a meaningful impact on the future of photovoltaics and create a brighter, more sustainable world.
If you have already purchased your conference registration, you can easily add the Green Ticket afterwards in the Ticket Shop in the
USER AREA
.
Take a look at the climate protection projects that are supported with the Green Tickets: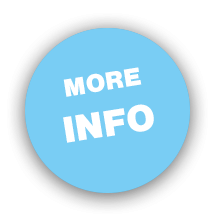 PV Academy: New Registration Process
Don't forget to register for the PV Academy, which will take place in the framework of the EU PVSEC on Sunday, 17 September 2023.

The format offers comprehensive lectures designed to equip you with the expertise needed to excel in the solar industry and research. Whether you are a seasoned professional looking to enhance your capabilities or a newcomer eager to embark on a rewarding career path, our lectures cater to all skill levels.

Get inspired and refresh your knowledge with the following sessions:
Perovskite Solar Cells from R&D to Industrial Manufacturing
Speakers: Olga Malinkiewicz, Saule Technologies | Ben Williams, Oxford PV
Characterization of Silicon Solar Cells and Modules
Speakers: Dr. Ron Sinton, Sinton Instruments | Prof. Thorsten Trupke, UNSW
Sustainability and Circular Economy for PV
Speakers: Prof. Annick Anctil, Michigan State Univ. | Dr. Sebastian Nold, Fraunhofer ISE
The newly designed registration process allows you to secure your ticket easily and quickly.
Ensure you acquire your ticket quickly, as seats are limited. Find all information at
www.pv-academy.com
and register now!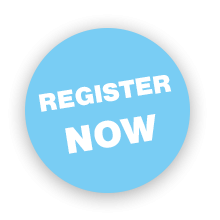 Contribute to the EU PVSEC
If you want to contribute to the EU PVSEC, there are many ways to do so:
Submit a Late Abstract

There is still a chance to secure an oral presentation slot with your late-breaking abstract!

Become an
Exhibitor

Show the world your expertise and secure your stand in in the B2B exhibition!

Register for
the event

Choose from a variety of tickets and join us in September in Lisbon!

We thank our Sponsors

Supplier of solar cell lines at Giga Watt plus level. Experts in TOPCon solar cell manufacturing equipment and process integration. Semco Smartech is Europe's most experienced process integration company for TOPCon solar cell manufacturing lines, providing a line performance output guarantee.

| | | |
| --- | --- | --- |
| Platinum | | |

| | | |
| --- | --- | --- |
| Gold | | |

| | | |
| --- | --- | --- |
| Silver | | |

| | | |
| --- | --- | --- |
| Break Video Sponsor | | |

Technical Programme
coordinated by:


European Commission -
Joint Research Centre
August 1, 2023
WIP Wirtschaft und Infrastruktur GmbH & Co Planungs-KG · WIP Renewable Energies
Sylvensteinstr. 2, 81369 München, Deutschland · Registergericht München HRA 46696
Haftende Gesellschaft Wirtschaft und Infrastruktur GmbH · Registergericht München HRB 7828
© 2023
WIP Renewable Energies
|
Disclaimer
|
GDPR
|
Unsubscribe from newsletter