Becquerel Prize 2023 – Call for Nomination of Candidates
All members of the photovoltaics community are invited to nominate candidates for the 2023 Becquerel Prize!
The Alexandre Edmund Becquerel Prize was established in 1989 by the European Commission on the occasion of the 150th anniversary of Becquerel's classical experiment in which he discovered the photovoltaic effect. Its purpose is to honour scientific, technical or managerial merit in the development of photovoltaic solar energy, attained over a long period of continuous achievements, or very exceptionally, for some extraordinary invention or discovery. It is primarily a European Award but not restricted exclusively to European citizens.
The members of the Becquerel Prize Committee are pleased to invite you to take part in the nomination process for the year 2023. The Prize will be awarded during the 40th Europe Photovoltaic Solar Energy Conference and Exhibition (
EU PVSEC
), which will bring together the global PV community in the historical and lively city of Lisbon, Portugal, from 18th to 22th of September.
The deadline for submission is
Tuesday 2nd of Mai 2023 (23:59, CET)
. More information on the Nomination Form, as well as the list of requested documents are available at
www.becquerel-prize.org
.
We thank you in advance for your contribution that will guarantee a high level of qualified candidates.
On behalf of the committee
Yours sincerely
Prof. Christophe Ballif
Chairman
Neuchâtel, Switzerland, March 2023

In memory of Prof. Adolf Goetzberger: A few words by the Becquerel Prize's Chairman, Christophe Ballif

While the official nomination process for the 2023 Becquerel Prize is now open, it is also time to reflect about the global world energy situation. The world uses currently 166'000 TWh of primary energy (counted according to the BP substitution method*), 80% of it being fossil fuels. Counting for a moderate 2% annual growth, this number will likely be around 250'000 TWh by 2050*. Assuming a transition to the most efficient technologies (electric cars, heat pumps) and keeping a minimum for creation of clean fuels (e.g. H2 or NH3), would translate into an annual world electricity production requirement over 100'000 TWh by 2050, against 28'000 TWh today still. Hence, eliminating CO2 emissions linked to electricity production means practically the following:

a) either capturing CO2 massively at the exhaust of (many more) fossil power plants (at uncompetitive prices and with no real large-scale project taking off for such CO2 capture),

b) or installing 12'000 (!) new 1 GW nuclear power plants which is strictly impossible for multiple reasons and not envisioned even by the nuclear industry which foresees in their high scenario at most a few hundred more reactors by 2050.

c) Or, and this is the only credible scenario, installing massively wind and solar, e.g. at least 15 TW wind and 40 TW solar (at strict minimum… some scenarios demand for more).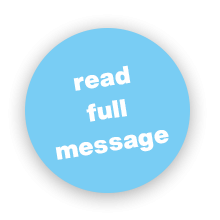 Prof. Christophe Ballif
Chairman Becquerel Prize

* in this method the kWh produced by Hydro, Wind, Nuclear are multiplied by 2.5 to take into account the lower efficiency of fossil fuel power plants. It has the advantage to represent more adequately the role of renewables and direct electricity production.

Last Chance: Exhibition Early Bird Discount until 31 March
The European Commission further intensifies its efforts to reestablish the PV industry in Europe and has recently taken various measures to support this.

With an extraordinary strong solar R&D landscape and the most progressive equipment suppliers, Europe is in the best position to maintain its role as one of the leading stakeholders in the global PV market.

We are pleased to welcome a growing number of exhibitors participating in the EU PVSEC 2023, showcasing their businesses and services in order to bring the next cutting-edge technologies to the market. The close connection between the latest research results and the industry that implements them is a key reason why the EU PVSEC Exhibition is one of the most influential B2B solar PV exhibitions in the world.

If you want to present your company to international PV experts too, become an exhibitor!

We offer a 5 % discount on the stand fee if you book until 31 March 2023.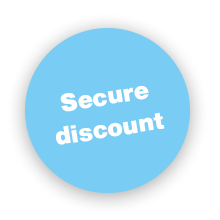 Join the ranks of leading brands in the fields of research and development, manufacturing, simulation, pv hardware and software and many more.

Take a look at our confirmed exhibitors.


PV Academy Programme Outline Available
Following the successful launch of the first PV Academy in 2022, the format continues to grow, while focusing on teaching the basics of various PV technologies and facilitating newcomers into the field.
This year, the event will take place on
Sunday, 17 September 2023, in Lisbon, right before the EU PVSEC!
You can look forward to three interesting sessions touching the latest advances in PV science and industry:
9:00 - 11:30 Perovskite Solar Cells from R&D to Industrial Manufacturing
Dr. Olga Malinkiewicz / SAULE, N.N.
13:00 – 15:30 Advanced Characterization of PV Cells
Dr. Ron Sinton / Sinton Instruments, Prof. Thorsten Trupke / UNSW
16:00 - 18:30 Sustainability and Circular Economy for PV
Prof. Annick Anctil / Michigan State Univ., Dr. Sebastian Nold / Fraunhofer ISE
Stay tuned! More information on the venue, the ticket options and more coming soon.
In the meantime, take a look at the lectures from last year and get inspired!
Find more information at the EU PVSEC website or at
www.pv-academy.com
.

Contribute to the EU PVSEC
If you want to contribute to the EU PVSEC, there are many ways to do so:

Become a
Sponsor

Support the event while promoting your brand as official sponsor!



Organise a Parallel Event

Share your expertise and organise your own side event!
Proposal Deadline:
1 April.


We thank our sponsors
Qatar Environment & Energy Research Institute (QEERI), part of Hamad Bin Khalifa University (HBKU), is a national research institute tasked with supporting Qatar in addressing its grand challenges related to energy, water, and environment. With its experienced scientists, engineers, and technicians supported by its focused management and operations teams, working within its world-class indoor and outdoor facilities - aims to make a lasting positive impact on Qatar and the region.

| | | |
| --- | --- | --- |
| Platinum | | |

| | | |
| --- | --- | --- |
| Gold | | |

| | | |
| --- | --- | --- |
| Silver | | |

| | | |
| --- | --- | --- |
| Break Video Sponsor | | |

Partner News
European Energy Innovation Magazine

European Energy Innovation is a communication platform designed with one purpose in mind: to put energy and transport stakeholders in touch with each other.

The magazine is available free of charge in a variety of formats: online; as an e-magazine; and as a pdf download via our site

www.europeanenergyinnovation.eu

REVOLVE REVOLVE

leads communications for the

LEAP4SME

project that just released an

Energy Audits Guide

for SMEs with tips to make their businesses more energy efficient.

Download the guide in English, Greek, Italian and Slovak:

https://leap4sme.eu/resources/

renováveis magazine

"renováveis magazine" is a portuguese technical-professional publication for workers with responsibilities in the promotion, design, execution and maintenance of renewable energy installations. This year editions will focus on Agrophotovoltaic/Agrosolar, Energy Storage, Renewable Energy Communities and Bioenergy.

Visit us at

www.renovaveismagazine.pt

and subscrive to our weekly newsletter.

Technical Programme
coordinated by:


European Commission -
Joint Research Centre
March 23, 2023
WIP Wirtschaft und Infrastruktur GmbH & Co Planungs-KG · WIP Renewable Energies
Sylvensteinstr. 2, 81369 München, Deutschland · Registergericht München HRA 46696
Haftende Gesellschaft Wirtschaft und Infrastruktur GmbH · Registergericht München HRB 7828
© 2023
WIP Renewable Energies
|
Disclaimer
|
GDPR
|
Unsubscribe from newsletter