The EU PVSEC 2023 is held in the halls of the Lisbon Congress Centre – CCL, the largest Congress Centre in Portugal, located in the historical and charming area of Belém, next to the Tagus River.

The CCL is a functional and flexible venue, hosting all kind of events, national and international, from Conventions to Conferences, Corporate Meetings, Exhibitions, Political and Public events. With a total area of 29.000sqm available, the EU PVSEC will occupy 5 auditoriums, a big exhibition hall with a separate industry stage, a designated space for the poster presentations and a large coffee and networking area.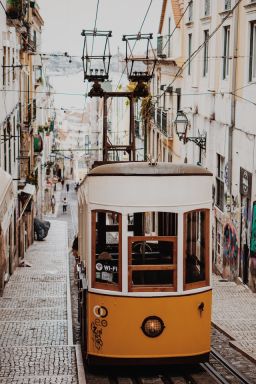 Airport
The Humberto Delgado Airport is located 12 km (approximately 15 minutes) from the Lisbon Congress Centre (CCL), providing flights to more than 125 national and international destinations.
Transportation
Around the CCL we can find various means of transport such as the Tram, the Train, the Carris Buses and Taxis.
By car
The CCL is accessible via Portugal's main national road accesses, the A5, A2 and the Ponte 25 de Abril (The April 25th Bridge). For your convenience, the CCL has an underground parking garage and an uncovered car park with 1,100 spaces.
On foot or by bicycle
The CCL is close to several hotels, making it accessible on foot or by bicycle.
---
Lisbon is a city full of authenticity where old customs and ancient history intermix with cultural entertainment and hi-tech innovation.