Message from the Technical Chair
1 TW AND COUNTING
---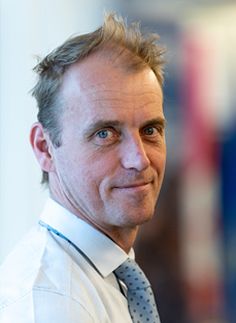 Robert Kenny
Technical Programme Chair

European Commission -
Joint Research Centre, Italy
I am pleased to announce the call for papers for the 40th European Photovoltaic Solar Energy Conference, which will take place in Lisbon, 18-22 September 2023.

2022 was the year of terawatt solar - with 1 TW installed globally, there are now ambitious targets to reach the next TW within as few as three years!  European PV research is performing well and production technology is in higher demand than it has been for over a decade. The PV community is proposing innovative, affordable and sustainable solutions for the sector as PV manufacturing experiences a renaissance in Europe.  

We are currently facing the first real global energy crisis and we need commitment and international cooperation to tackle it. Therefore, we cordially invite you to be part of the 40th edition of the EU PVSEC, the leading platform for knowledge transfer in PV.

We have arranged the programme in 5 topics as follows - Silicon Materials and Cells; Thin Films and New Concepts; Photovoltaic Modules and BoS Components; PV Systems Engineering, Integrated/Applied PV; PV in the Energy Transition. The technology topics will highlight new developments in silicon cells, perovskites and tandems, amongst others. The Module and Systems topics cover design, implementation, performance and operation - including the increasingly important role of digitalization and machine learning - as well as the multitude of applications in areas such as buildings (BIPV), agriculture (Agri-PV) and on water (Floating PV). The energy transition topic covers the wide range of multidisciplinary efforts required to ensure the rapid deployment of PV technologies on a massive and global scale as a key element of the ecological transition, including, technical, storage, economic, sustainability, and societal challenges.

As is clear from this extensive programme, the EU PVSEC offers a unique opportunity to share your work with others from across the entire field of photovoltaics, as well as an excellent opportunity for multidisciplinary learning.  During the week, a broad range of parallel events will also be organized to complement the technical programme.
 
As an additional optional benefit for authors, we maintain our collaborations with Progress in Photovoltaics, Solar Rapid Research Letters and EPJ Photovoltaics who offer the opportunity to publish a selection of our best submissions. Through these different offerings we have a target of more than 100 high quality peer reviewed papers coming out of the conference, over a range of publication options, including Open Access.
It is worth highlighting the PV Academy that was successfully launched in 2022 at the 39th EU PVSEC/WCPEC-8. This offers new workers in the field an opportunity to increase their knowledge on a range of key photovoltaics areas with a set of live tutorials by recognized experts. The 2nd PV Academy will be held on the Sunday before the conference week.
It was clear that all participants greatly enjoyed the opportunity of meeting in person at the 39th EU PVSEC/WCPEC-8 in 2022. Sharing our knowledge and networking during this full immersion week is more efficient and rewarding in this format. I look forward to receiving your abstract for consideration for inclusion in our exciting programme also next year. After its postponement in 2020, I will be delighted to finally meet you in Lisbon in 2023.
You have further questions?
Talk to us and get all information you need.

This email address is being protected from spambots. You need JavaScript enabled to view it.