Call for papers extended
Did you submit your research paper for the EU PVSEC 2023?
If not - you are in luck!
Due to the continued high interest from the PV community, we are pleased to announce that the deadline for the submission of abstracts was extended until
10 February 2023.

The 5 conference topics are designed to cover all aspects of the PV value chain and are divided into multiple subtopics.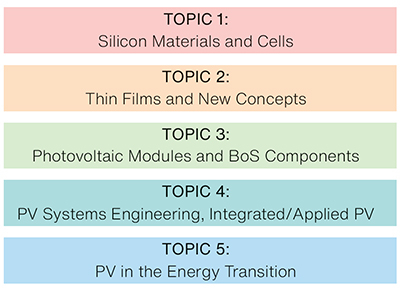 If you are interested to publish your research in a recognized journal, take a look at our publishing options. Please keep in mind that only abstracts submitted within the deadline are eligible to apply for Journal Publication and the Student Awards.
We strongly encourage you to submit your papers to the EU PVSEC and are looking forward to seeing you in Lisbon in September.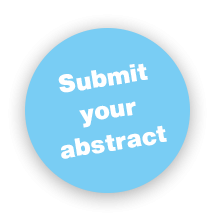 Exhibition Early Bird Discount
The first deadline of the Exhibition Early Bird discount has passed, but we are still offering all companies a 5% discount on the exhibition space until 31 March 2023.

Take a look at our first exhibitors who have already secured their space in the fast-growing exposition.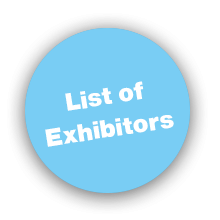 Do you want to join the list of leading international companies and present your services to PV experts from research, industry and politics? Talk to us and take advantage of the reduced fee until 31 March! Boost your company's visibility by presenting it on the global PV stage at the EU PVSEC!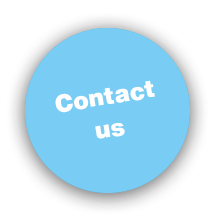 PV Academy – lectures available online
Would you like to refresh your knowledge on Silicon Solar Cells or get deeper knowledge in Tandems, PV Systems and Integrated PV?
The PV Academy, launched in 2022, provides these insights in the latest PV research and development to educate PV newcomers and to upskill experienced scientists. It is the perfect opportunity to learn about other disciplines and to sharpen one's know-how. The new educational platform is made for knowledge transfer and will grow continuously with further lessons and content. The first four lectures are available to purchase online:
Silicon Solar Cells: Past and Future
PV and Architecture
Tandem Solar Cells
PV Systems and Storage Solutions
Join the PV Academy and follow interesting topics delivered by renowned speakers who are experts in their respective fields.

Let our lectures inspire you!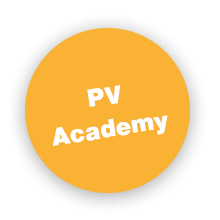 We thank our sponsors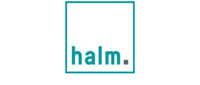 halm elektronik gmbh designs and manufactures high-end measuring systems for photovoltaic technologies all over the world. Founded in Germany in 1984, halm has focused its experience and passion for the last 20 years to the measurement of electrical characteristics of photovoltaic cells and modules by providing state-of-the-art equipment. halm has a subsidiary office in Suzhou, China, in addition to its headquarters in Frankfurt, demonstrating a strong global presence in an international market.


| | | |
| --- | --- | --- |
| Platinum | | |

| | | |
| --- | --- | --- |
| Gold | | |

| | | |
| --- | --- | --- |
| Silver | | |

| | | |
| --- | --- | --- |
| Break Video Sponsor | | |

Partner News
For free download: Special Solar power for farmers and by farmers

The new special "Solar Energy for Farmers" from photovoltaik and pveurope is now available. Here you can read the latest developments in the field of double-use of farmland and self-sufficiency of farms with energy from the sun.

READ MORE


Technical Programme
coordinated by:


European Commission -
Joint Research Centre

February 7, 2023
WIP Wirtschaft und Infrastruktur GmbH & Co Planungs-KG · WIP Renewable Energies
Sylvensteinstr. 2, 81369 München, Deutschland · Registergericht München HRA 46696
Haftende Gesellschaft Wirtschaft und Infrastruktur GmbH · Registergericht München HRB 7828
© 2023
WIP Renewable Energies
|
Disclaimer
|
GDPR
|
Unsubscribe from newsletter