Sneak Peek: Wednesday Plenary
"Today, we continue with our preview of the plenary presentations which the EU PVSEC will bring to you in Lisbon, September 18th-22nd. There will be two plenary sessions on the morning of Wednesday, 20th of September. The first one, titled Multiple Aspects of PV Rollout will address aspects of the increasing PV deployment around the globe, which have not been heard of in previous conferences.

A European consortium will report about their "Mapping the Relevance and Implications of Digitalisation for PV" in presentation CP.1.2. The presenters will explore the different meanings of digitalisation in the PV sector and encompass practically all steps in the PV value chain with both manufacturing and site selection at its beginning, and forecasting and maintenance at its end. Digitalisation allows not only to deliver more high-quality installations at lower cost, the opportunities of data-sharing and machine learning will be highlighted ……"

Heinz Ossenbrink
Former European Commission Joint Research Centre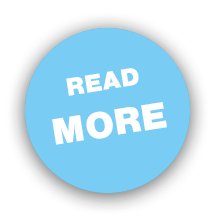 New User Area
We are pleased to introduce our enhanced User Area, designed with exciting new features to provide an even more intuitive and personalised experience. Our revamped and modern user interface offers streamlined navigation and simplified account setup as well as the registration process.
EU PVSEC newcomers and veterans alike quickly familiarise themselves with the platform.

Login now to see all enhancements.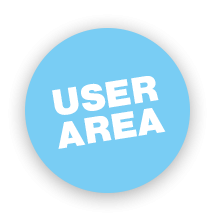 Programme Planner - browse through the extensive programme
We have further increased the user-friendliness and revamped our programme planner.

You can now effortlessly browse through our extensive Conference, Parallel Events and Industry Summit programme and create your own schedule tailored to your interests and preferences.

Our advanced filters and search options make it easier than ever to find exactly what you're looking for. You will find details about all sessions, including chairperson and speaker information as well as their CVs.

Take a look at the new planner and create your personlised event schedule now!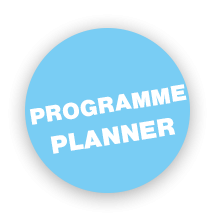 Why attend the EU PVSEC?
Attending the EU PVSEC 2023 is an exceptional opportunity to immerse yourself in the cutting-edge world of photovoltaics. The event serves as a catalyst for innovation, knowledge exchange, and networking within the renewable energy sector. By participating in this globally renowned conference, attendees gain access to the latest advancements, breakthrough technologies, and scientific research in photovoltaic solar energy.

Do you still need convincing?

Let the captivating video by our General Chair Joao M. Serra inspire you and showcase the impact of photovoltaics and especially the EU PVSEC has on shaping a sustainable future.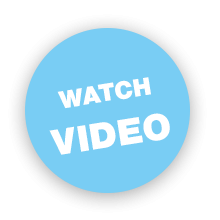 Group Booking Discount
Did you miss the Early Bird deadline? Don't worry, we've got you covered.

Take advantage of our group booking discount! If you register 10 delegates or more, you can save up to 20% on your bookings. That's not all! We also offer the "green ticket" for a more sustainable attendance. So, gather your team, colleagues, or friends and enjoy both the savings and eco-friendly options for your participation in the
EU PVSEC 2023.

Don't miss out on this opportunity to make your group booking both cost-effective and environmentally friendly.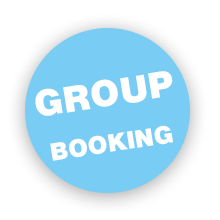 We thank our Sponsors
Suzhou Maxwell Technologies Co., Ltd. Is a high-end equipment manufacturer integrating mechanical design, electrical engineering, software development, and precision equipment manufacturing. We are ploughing at fields of research and development and production of core manufacturing equipment for the photovoltaic, display device and semiconductor industries.

| | | |
| --- | --- | --- |
| Platinum | | |

| | | |
| --- | --- | --- |
| Gold | | |

| | | |
| --- | --- | --- |
| Silver | | |

| | | |
| --- | --- | --- |
| Break Video Sponsor | | |

Partner News
Solar Energy Research Institute of Singapore (SERIS)

The Solar Energy Research Institute of Singapore (SERIS) at NUS, REC Solar and Nanyang Technological University, Singapore have jointly launched a new S$77 million REC@NUS Corporate R&D Laboratory for Next Generation Photovoltaics to develop and commercialise cost-effective, ultra-high-efficiency, large-area solar cells that could achieve an energy conversion efficiency of 30% or more.

Read more here

.

ETIP PV - The European Technology and Innovation Platform for Photovoltaics

ETIP PV will be organising a Parallel Event on the occasion of the EU PVSEC 2023. Stay tuned for upcoming details about the event's date and additional information. For more information about ETIP PV, please visit

www.etip-pv.eu

.

Technical Programme
coordinated by:


European Commission -
Joint Research Centre
July 14, 2023
WIP Wirtschaft und Infrastruktur GmbH & Co Planungs-KG · WIP Renewable Energies
Sylvensteinstr. 2, 81369 München, Deutschland · Registergericht München HRA 46696
Haftende Gesellschaft Wirtschaft und Infrastruktur GmbH · Registergericht München HRB 7828
© 2023
WIP Renewable Energies
|
Disclaimer
|
GDPR
|
Unsubscribe from newsletter